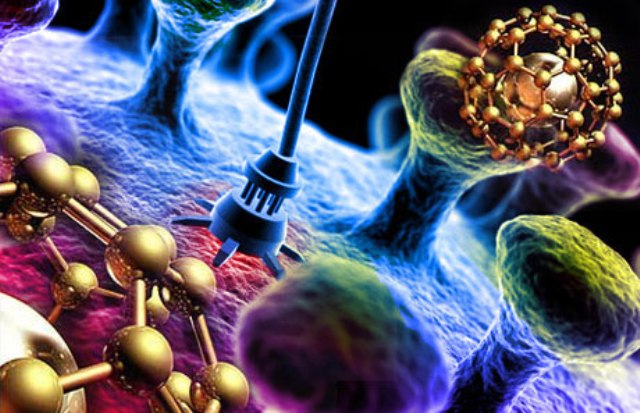 Nano-biotechnology in medical sciences renders some highly convincible outcomes in which few are only envisioned, while others are at different phases of clinical trials or already in practice. Nano-biotechnology in regenerative medicine includes utilization of nano-particles which are being designed now-a-days and envisioned research that involves usage of nano-robots to imply changes at cellular and molecular level. Recently, it is being used for drug-delivery, thermo- and laser therapy for cancer treatment. Particles are designed in such a way that they are easily being recognized by surface receptors of target cells to ensure direct treatment and least possible damage to unaffected cells. This technology is also exploited for detection of diseases in initial phases for devising an effective therapy.
Pharmaceutical nanotechnology.
Nanoparticle based anti-bacterial scaffolds.
Nanoparticle based drug-delivery systems.
Nanotheranostic systems and their applications.
Nano-robots in therapy.
Nanoparticle imaging for disease diagnosis.
Biodegradable nano-fibre scaffolds.