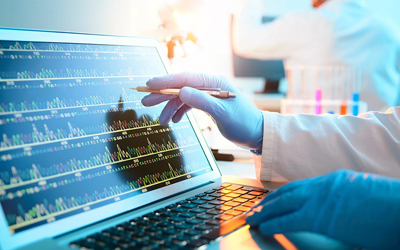 Bio-informatics deals with the development of algorithms and databases to manage, predict and analyze biological data. In-silico analysis of small molecules as a potential drug delivery target is a preliminary step in drug designing to ensure maximum efficacy. Self- learning algorithms, like, artificial neural network, are important tool for vaccine designing. Computational biology along with bio-informatics is a vast domain incorporating consolidated facts from computer science engineering, animation, ecology, genomics, immunology, neuroscience, biochemistry and biophysics which can be used as pre-knowledge tools for designing stem cell therapies.
Designing of tissue scaffolds.
Innovative technologies for modeling and analysis.
Molecular docking for drug delivery.
Computational biology in stem cell research.